The Official Football Souvenir Store

It may come as a shock to many gamers, but Call Of Duty is 20 years old.
It's a franchise that has entertained hundreds of millions of players, and generated billions of dollars for its developers and publishers.
Since it first appeared as a PC game in 2003, it's been called many things – not all of them complimentary.
But there's no doubt that gamers around the world love the franchise which transports the player from the Second World War to the future, via real and imaginary conflicts ranging from Vietnam to the Cold War. In fact they love it so much that Call Of Duty is often cited as the most valuable game in history.
In a world where games releases regularly challenge Hollywood blockbusters and the biggest music releases for profitability, Call Of Duty can say it was there at the start. And it is still posting phenomenal numbers.
Since it first appeared there have been 20 different Call Of Duty titles from various teams making spin-off releases under the Modern Warfare, Advanced Warfare, Black Ops, Ghost, and Vanguard titles. Diversity which has meant gamers can pretty much expect a new COD game every year.
In total, it's made an estimated $30bn with publisher Activision saying the game has generated $3bn in the past 12 months alone.
That's possible because there are roughly 250 million gamers who play Call Of Duty, and of those, a million or so say they play nothing else.
Piers Harding-Rolls, research director at Ampere Analysis, says: "It is obviously up there with some of the biggest intellectual properties within the game space. I think lifetime revenue from the series of games is over $30bn. You compare that with any other entertainment property, and it's out there with some of the biggest.
"It doesn't seem to have the kind of knock-on merchandising opportunity that some of the biggest entertainment franchises have, but it does. It's huge. And in the context of gaming."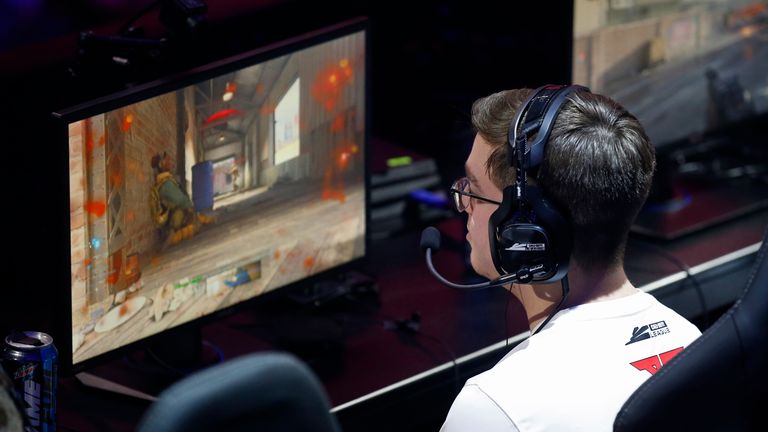 Jon, known online as Mr Dalek JD, makes a living from playing the game online. A streamer and content creator with over 2.5 million subscribers to his YouTube channel, he thinks the game has become a cultural phenomenon.
It has achieved that status despite, or perhaps because of, its ability to court controversy.
"There was one Call Of Duty game in 2009 that had a mission called 'No Russian', which is now a pop culture phenomenon. If you say those words, most people my age will know what you're talking about," he says.
"It was a mission where you played as terrorists going into an airport. And at that time, I don't think any video game had ever really gone that far. And even nowadays I don't think video games would ever go there again, because that was a real, disturbing, cool, sort of shocking level."
Shocks and all, the financial success of the franchise put it at the centre of a controversial $69bn buyout by one of the worlds largest software companies, Microsoft. A deal that was eventually given the go ahead by competition regulators earlier this month, despite objections by rivals like Sony.
The UK's regulator, the Competition and Markets Authority, said it gave the go-ahead to after the restructured deal substantially addressed its earlier concerns that the US computing giant would gain too much control of the new cloud gaming market. Eventually changes were made to the deal to get it over the line.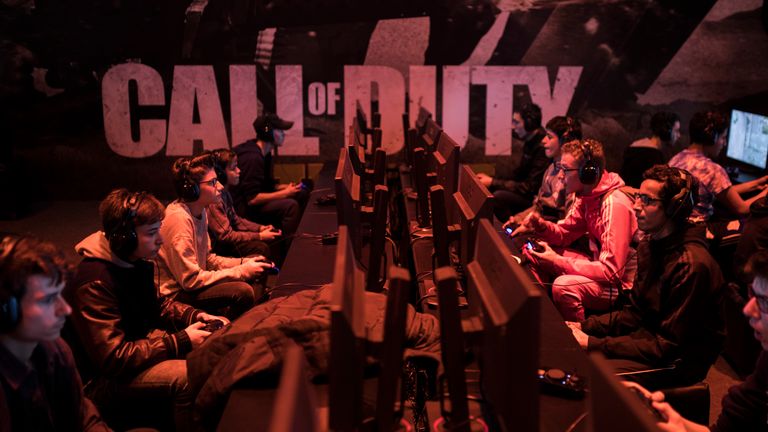 Imre Jele is co-founder of Bossa Studios and a creative director for video games. He understands why there were concerns about Microsoft becoming dominant in the games market, but says criticism from other huge corporations about the deal is more than a little ironic.
"You know, Sony has been playing this game about exclusives for a very long time," he says.
"I think no one can morally now attack Microsoft for doing the exact same thing. It's just business. And I applaud the success, right? I mean, this is a huge success for everyone involved.
"That said, as a creative and just looking at any industry, I am worried about any industry being taken over by these huge companies and dictating every aspect of that."
Some would argue that games like this glorify violence, and promote war. Others might say, it's just a game.
Whatever the moral stance may be, there's no denying that Call Of Duty has revolutionised software development, online gameplay, immersion and interaction. And while doing that, has entertained millions of gamers, and made its developers and publishers huge amounts of money.
The Official Football Souvenir Store Liverpool Chelsea Manchester City Arsenal Tottenham Hotspur Manchester United Leicester City Newcastle United West Ham United Barcelona Real Madrid

Source link