The Official Football Souvenir Store

A British school teacher from Manchester trapped in Gaza has told Sky News how she feels "insignificant" after the Foreign Office told her they "can't do anything more" to help her leave.
Zaynab Wandawi has been in Gaza for more than three weeks with 10 members of her husband's family.
The group travelled to the region just days before the atrocity on 7 October which sparked the current violence.
But despite her attempts to leave via the Rafah Border into Egypt, the 29-year-old teacher said they can't get through.
Israel-Gaza latest: Netanyahu says 'this is a time for war'
Messages shared with Sky News between Zaynab and a British Foreign Office official show her pleading for help.
On Saturday night, the official says: "Hi Zaynab, how are you doing for food and water? Do you have any injuries?"
She replied saying: "We don't have much – we barely eat and drink as there's nothing left. Water is a luxury that we are not privy to."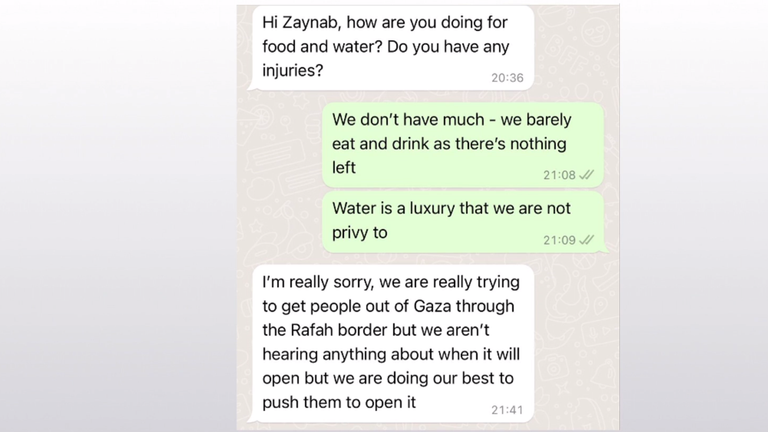 The Foreign, Commonwealth and Development Office (FCDO) official says they aren't hearing anything about when it (Rafah border) will be open.
Zaynab replies: "The longer we are here – the higher the chance that we will not make it to the Rafah border. I honestly don't think they know how much our lives are at risk."
In response, the official sends a sad face, saying: "I really don't understand why they are taking so long."
Sky News understands intensive diplomacy between the UK, Israel and Egypt took place this weekend to work out a plan to open the Rafah border.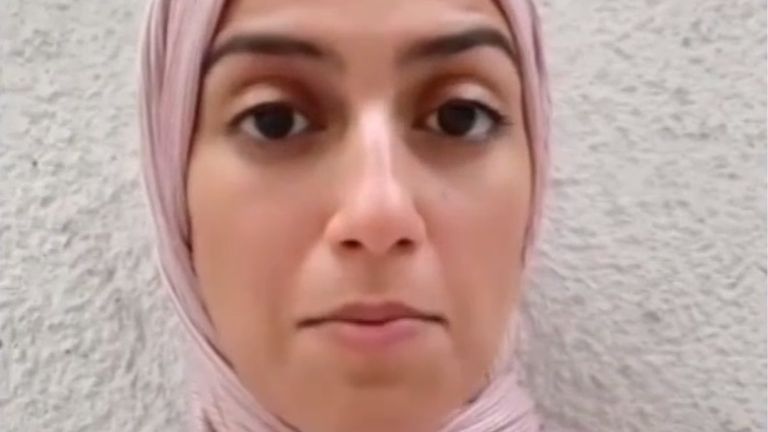 Speaking to Sky News from Gaza on Monday, Zaynab said she was desperate to leave because the situation was "very scary and not safe".
"It made me feel like they don't even consider me a British national, it made me feel insignificant to be honest," she said.
"I was really angry because each day that we're still here there's a higher chance we'll never get out. It's very scary, there are a lot of deaths. I don't want to go into a lot of detail over the phone but it's devastating.
"I've never witnessed anything like this in my life, it's disgusting and not safe."
Read more:
Manchester mother reconnects with trapped daughter
In Gaza, there is nowhere to run or hide
IDF soldier emotionally reunites with family after rescue
The messages from the Foreign Office official to Zaynab also reiterated that the British government "don't have any staff in Gaza who can help practically" and that the authorities are doing "whatever we can" to help.
But Zaynab told Sky News she and her husband's family have accepted the worst outcome: "I'm here with my husband and his family, it's lovely we're all together, but at the same time I feel like if anything happens to me all my family are in the UK, so I won't be able to say goodbye to them, I won't be close to them if anything happens."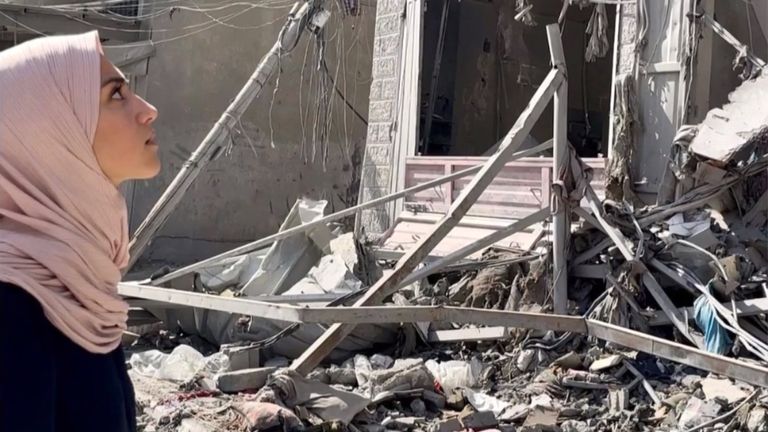 In a statement to Sky News, the FCDO said: "As the prime minister and foreign secretary have said, the safety of British nationals remains our top priority.
"We are working closely with Egypt and Israel to ensure all British nationals who want to leave Gaza can exit via the Rafah crossing or other routes as quickly as possible.
"FCDO has been keeping in close contact with British Nationals in Gaza and will continue to update them on the latest status of the crossing."
The Official Football Souvenir Store Liverpool Chelsea Manchester City Arsenal Tottenham Hotspur Manchester United Leicester City Newcastle United West Ham United Barcelona Real Madrid

Source link