The Official Football Souvenir Store

Liz Truss told the family of a British citizen who was set to be released by Iran with Nazanin Zaghari-Ratcliffe he was not her "problem" anymore, MPs have claimed.
The then-foreign secretary had indicated to US officials and the family of conservationist Morad Tahbaz, a UK-US-Iranian trinational, he would be included in a deal to release detainees in March 2022, a report by the Foreign Affairs Select Committee said on Tuesday.
Ms Truss agreed to include him in the deal, alongside Ms Zaghari-Ratcliffe and Anoosheh Ashoori, who were both released, in return for the Americans helping broker the deal.
"However, Liz Truss did not stand by this arrangement and failed to let either the family or US officials know that Morad was not to be released with Nazanin Zaghari-Ratcliffe and Anoosheh Ashoori," the report said.
It added the Tahbaz family was not informed by Ms Truss or the Foreign Office and instead they learned about the other two prisoners' release on the news.
Senior US state officials then had to formally tell Mr Tahbaz's family he had not been released.
"Liz Truss eventually called the family to say that 'Morad is now a US problem', implying that she would not put further effort into his release, and she did not have time to speak to them further," the report said.
Mr Tahbaz, who was born in London, was arrested in January 2018 in Iran and was sentenced to 10 years in prison for "contacts with the US enemy government".
The Tahbaz family told the committee Ms Truss claimed she had secured an "indefinite furlough" for Mr Tahbaz and his wife's travel ban would be removed and she would be free to leave Iran.
Mr Tahbaz, 66, was released on furlough on the same day charity worker Ms Zaghari-Ratcliffe and retired civil engineer Mr Ashoori were freed and allowed to leave Iran but he was returned to prison when their plane had taken off. His wife's travel ban was not lifted.
'World cannot turn blind eye to Iran'

Mr Tahbaz was later released on furlough for three months from July to October 2022, which the family said was only achieved through the "pressure and hard work of the Oman and US governments".
The committee added that Ms Truss gave "inaccurate descriptions" to parliament over her communications with Mr Tahbaz himself, but she subsequently corrected them.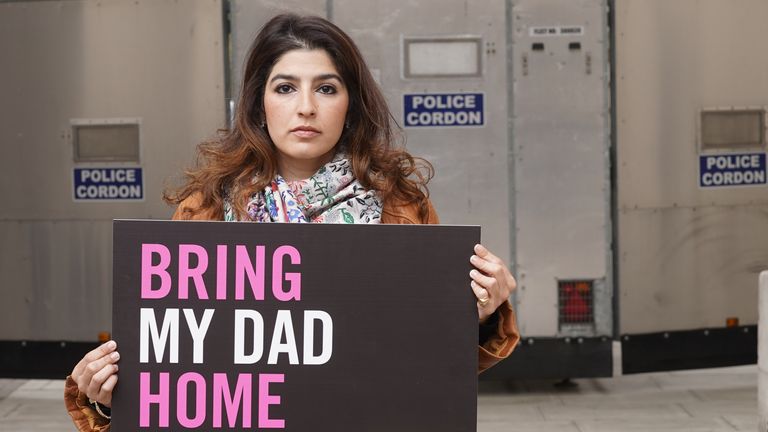 In March 2022, she told MPs: "On the subject of Morad Tahbaz, who I spoke to at the end of last year when he was in prison, we have secured his release on furlough."
However, the committee said Mr Tahbaz's family told them this was "completely untrue" and she later corrected the record.
Mr Tahbaz remains in Iran's Evin Prison.
The Official Football Souvenir Store Liverpool Chelsea Manchester City Arsenal Tottenham Hotspur Manchester United Leicester City Newcastle United West Ham United Barcelona Real Madrid

Source link