The Official Football Souvenir Store

Owning a classic car is a sensory experience.
Purists say it's the feel of the leather, the smell of the fuel, the growl of the engine that brings a classic car to life.
But on an industrial estate in Newtown, mid-Wales, that growl is silenced.
Three Ferrari Testa Rossas, a Maserati Ghibli and a Land Rover are all getting their old engines ripped out and electric motors put in.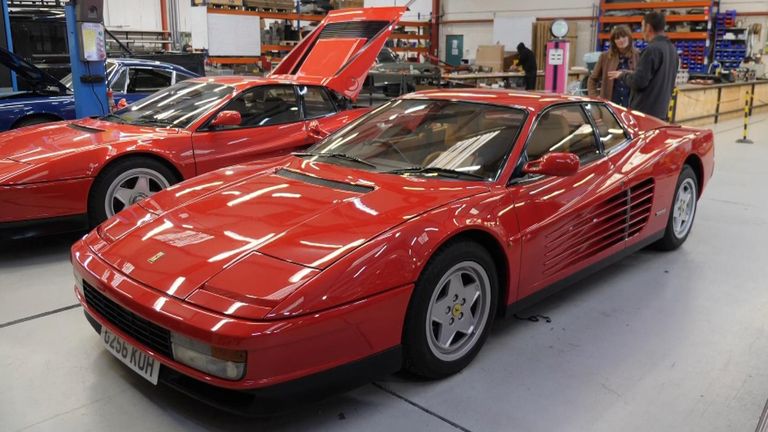 At this workshop, or "toyshop" as the owner, Richard Morgan, calls it, they're bringing vintage vehicles into the 21st century.
"We're future-proofing classic cars to be able to be used regularly."
There's a clear production line, with cars getting their engines gutted by the door and then moving into a fabrication area.
Here, bespoke motors are built.
Apart from the engine, nothing in the original car is changed.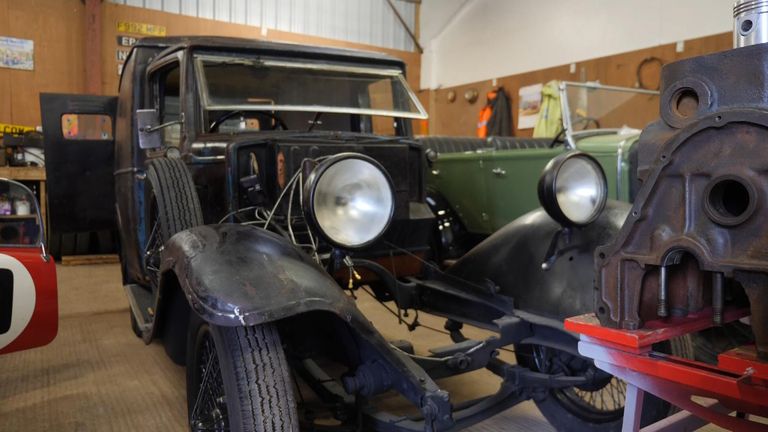 Instead, a team of fabricators play Tetris with batteries, motors and wires, building bespoke engines for every vehicle.
They weld boxes and supports to fit the new electric engine around the car, then bolt them into place.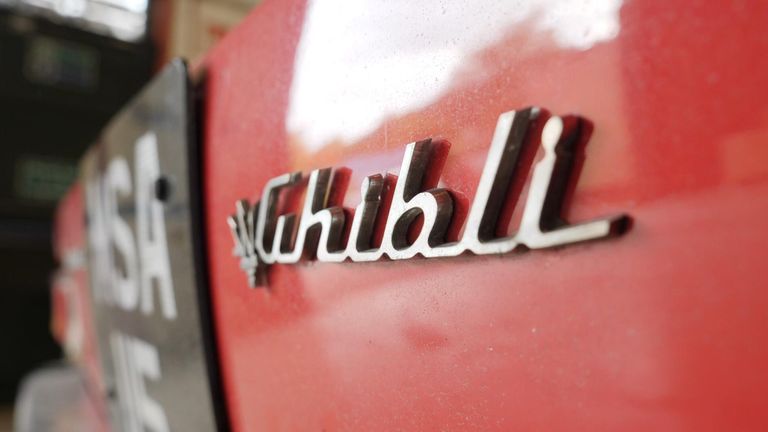 But it's not just the classic car that is upcycled.
Around 40% of the batteries put into the classics are recycled from other, usually crashed, electric cars.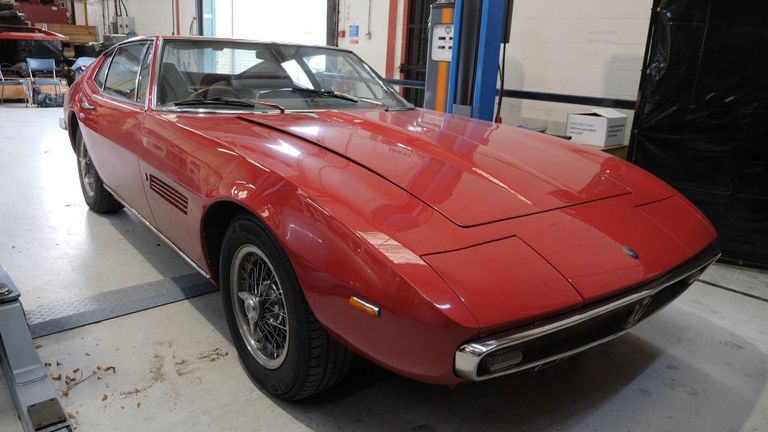 They've used so many, they say they've exhausted the UK supply of second-hand EV batteries.
But for Richard, the founder of Electric Classic Cars, it's not actually about saving the planet.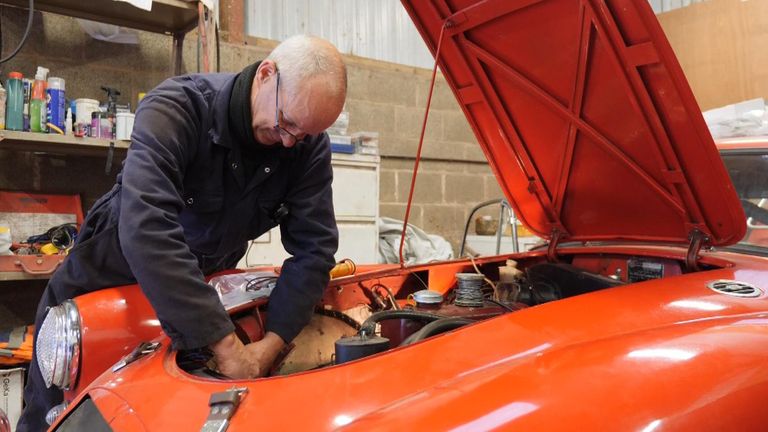 "It's about being able to have the confidence to get into a classic car, and use it as a daily driver.
"When I started doing this years ago, the reaction was, 'Oh my God, I can't believe you'd do that to a classic car. You've ruined it, you've taken out the soul.'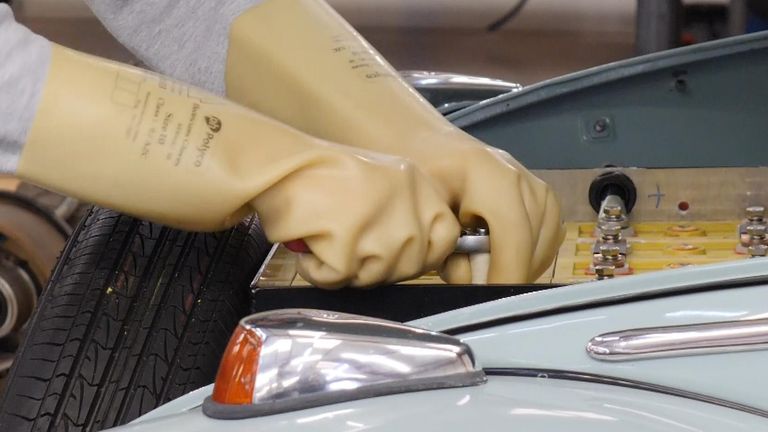 "But as time goes on, and more and more people are driving electric cars, they're starting to get it.
"They're starting to understand, 'Oh, it's got a bit of poke. It's quite nice to drive around in a nice, quiet, smooth car'."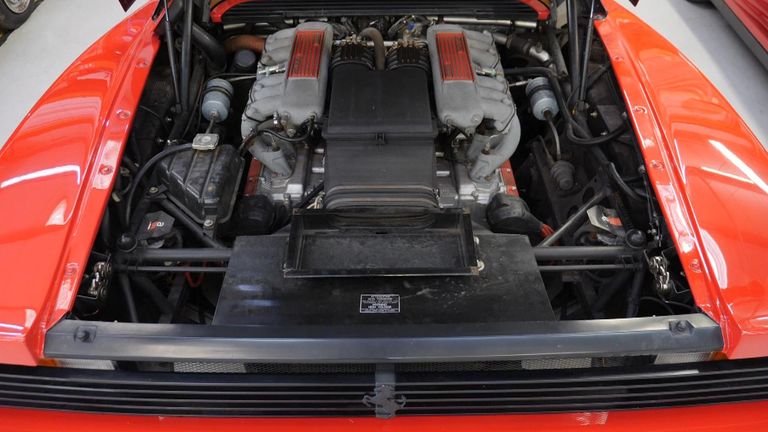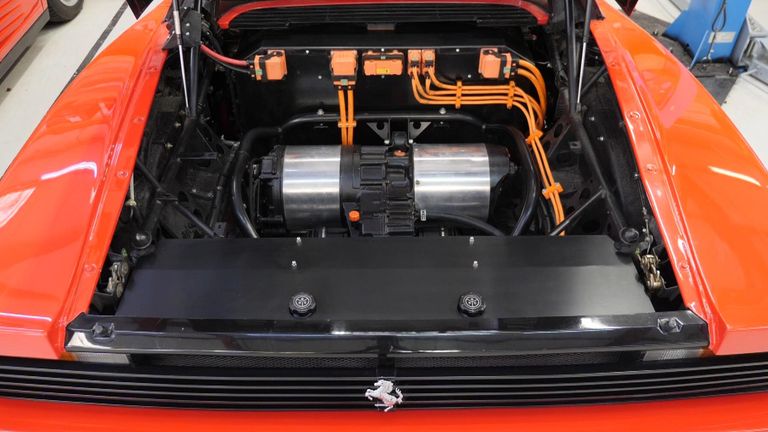 He sees it like modernising a home – and the cost of fitting one of these motors could pay for a house deposit.
It can range between £20,000 and £120,000 to have your old engine replaced by Richard's team.
"It's not done because it's going to save you money. It's done because you want to future-proof the classic car for future generations.
"If you live in a really old house, you don't have your original coal fireplace, you put a modern central heating system in, or you put in double-glazing or a sewage system.
"It's like that for me. You're improving the internals to make it more enjoyable and easier to live with on a day-to-day basis."
Read more:
Nissan commits to 2030 electric deadline
Amazon rainforest river's at its lowest since 1902
Many petrolheads in the classic car community remain unconvinced, including Jason Mills, the founder of Vintage Vehicle Restorations over the border in Ludlow.
"Purists would argue that it came out of the factory with that engine," Mr Mills said, "so to restore it with an electric motor just doesn't seem right."
The mechanics here have been restoring vehicles for decades, and although they can see the value in making them cleaner and more reliable, it's the old engine experience that they love.
"It is the sound, the speed, the noise, the smells," Mr Mills said.
Purists aside, future-proofing these old classics could keep them on the roads for longer – a reliable, clean and extremely indulgent ride.
The Official Football Souvenir Store Liverpool Chelsea Manchester City Arsenal Tottenham Hotspur Manchester United Leicester City Newcastle United West Ham United Barcelona Real Madrid

Source link