The Official Football Souvenir Store

Royal Mail has been fined £5.6m by the industry regulator for missing targets covering both first and second-class deliveries.
Ofcom said that for the 2022-23 financial year – a time when it was hit by 18 days of strikes by frontline workers – Royal Mail's reported performance results showed that it had only delivered 73.7% of first-class mail on time.
It added that just 90.7% of second-class mail was received on time. It also completed 89.35% of delivery routes for each day on which a delivery was required.
Under the rules, each year Royal Mail is required to deliver 93% of first class mail within one working day and 98.5% of second class items within three working days.
The target for completion of delivery routes is 99.9%.
"Ofcom can consider evidence submitted by Royal Mail of any exceptional circumstances that may have explained why it missed its targets," the watchdog's statement said.
"Even after adjusting Royal Mail's performance for the impact of industrial action, extreme weather and the Stansted runway closure, its first and second class performance was still only 82% and 95.5% respectively.
"This means that Royal Mail breached its obligations by failing to meet its targets by a significant and unexplained margin. This caused considerable harm to customers, and Royal Mail took insufficient steps to try and prevent this failure."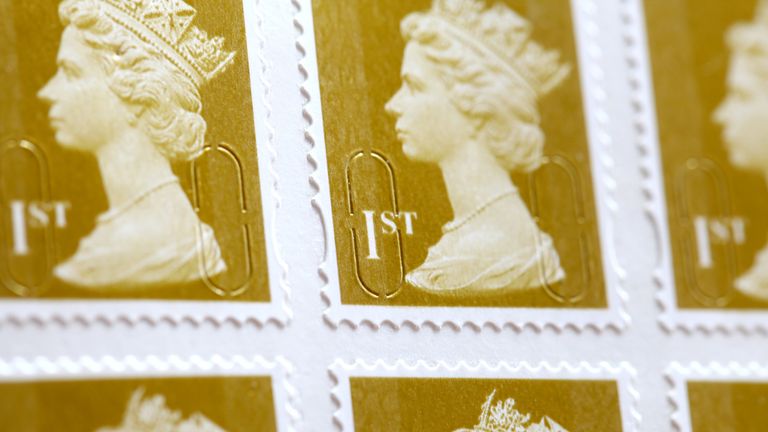 The fine was reduced by 30% to reflect the company's admission of liability and co-operation.
During the 2022/23 timeframe, the industrial action by over 112,000 delivery workers centred on pay and opposition to productivity changes the company wanted to impose.
The strikes, which intensified in the run-up to the core Christmas season, even prompted a warning from the company that jobs were under threat due to the severity of the impact on its earnings.
The bitter dispute, which lasted almost a year and culminated in the departure of chief executive Simon Thompson, was eventually settled in April and formally concluded in July.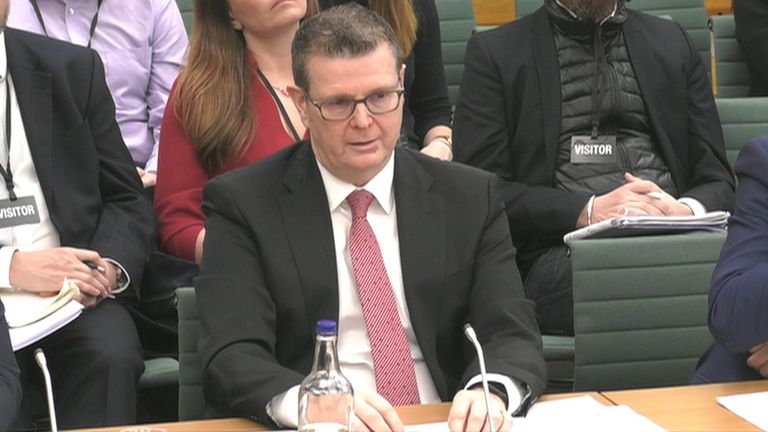 Royal Mail has raised stamp prices substantially as part of efforts to bolster its finances since and an update on its performance is due this week when its parent firm IDS reveals its latest financial results.
Ian Strawhorne, Ofcom's director of enforcement, said of the penalty: "Royal Mail's role in our lives carries huge responsibility and we know from our research that customers value reliability and consistency.
"Clearly, the pandemic had a significant impact on Royal Mail's operations in previous years. But we warned the company it could no longer use that as an excuse, and it just hasn't got things back on track since.
"The company's let consumers down, and today's fine should act as a wake-up call – it must take its responsibilities more seriously.
"We'll continue to hold Royal Mail to account to make sure it improves service levels."
A company spokesperson responded: "We are very disappointed with our Quality of Service performance in 2022-23 and acknowledge Ofcom's decision today.
"Last year was uniquely challenging for Royal Mail. Quality of service was materially impacted by the long-running industrial dispute which included 18 days of strike action.
"We are pleased that Ofcom has acknowledged that elements outside of Royal Mail's control had a significant impact on service levels and has adjusted the figures to 82% for first class and 95.5% for second class mail.
"Quality of Service is extremely important to us. We take our commitment to delivering a high level of service seriously and are taking action to introduce measures to restore quality of service to the level our customers expect."
The Official Football Souvenir Store Liverpool Chelsea Manchester City Arsenal Tottenham Hotspur Manchester United Leicester City Newcastle United West Ham United Barcelona Real Madrid

Source link