The Official Football Souvenir Store

Scotland's bottles and cans deposit return scheme "cannot go ahead as currently planned", the minister in charge of the recycling initiative has said.
Lorna Slater, the Scottish government's circular economy minister, is now seeking an "urgent discussion" with the UK government in an attempt to find a way forward.
The Scottish Greens co-leader said Westminster's "11th hour intervention" to change the parameters of the DRS – which included the removal of glass – had added uncertainty to certain parts of the scheme.
Speaking at the Scottish Parliament, Ms Slater said: "It is clear that Scotland's deposit return scheme, in the scope and form passed by this parliament, cannot go ahead as currently planned.
"Over the last 10 days, and right now, we are urgently establishing to what extent there is a way forward for a modified scheme, its scope, terms and timescales.
"That crucially depends on whether the UK government can provide timely, stable and reliable assurances on basic operational matters, such as trading standards, the 20p deposit and producer fees.
"It also depends on to what extent there is industry support for an alternative scheme."
The controversial scheme – the first of its kind in the UK – was due to start in August but was pushed back to March 2024 after Humza Yousaf was installed as first minister.
The scheme will see shoppers north of the border pay an extra 20p when purchasing drinks in a can or a bottle, with the deposit returned when the empty container is brought back for recycling.
Industry figures have argued it will impose potentially fatal costs on their businesses and create a trade barrier between Scotland and the rest of the UK. But environmental campaigners say it will cut carbon emissions and reduce litter.
With similar schemes in the rest of the UK not due to come into effect until 2025, the Scottish government sought an exemption from the Internal Market Act – which regulates trade in the different parts of the UK following Brexit.
Westminster granted a limited exemption last month, but stipulated glass could not be part of it.
First Minister Humza Yousaf announcing the scheme's delay

Read more:
Minister avoids questions over compensation for businesses if project is scrapped
Government accused of 'sabotage' over Scottish bottle return scheme
Forbes: Deposit return scheme needs reworking to 'avoid job losses'
First Minister Mr Yousaf warned that scheme was in "grave danger" and wrote to Prime Minister Rishi Sunak, calling for glass to be included. The request was knocked back to ensure "simplicity and interoperability".
Environmental campaigners have called on the first minister to "hold his nerve" and continue with the scheme with cans and plastic bottles.
Ms Slater, the MSP for Lothian, previously admitted that the industry has "invested hundreds of millions of pounds" towards the scheme but has dodged questions over who would be liable for compensation if it fails to come to fruition.
Circularity Scotland – the company set up to run the DRS north of the border – has already made clear it can "absolutely" go ahead with the scheme without glass bottles being included.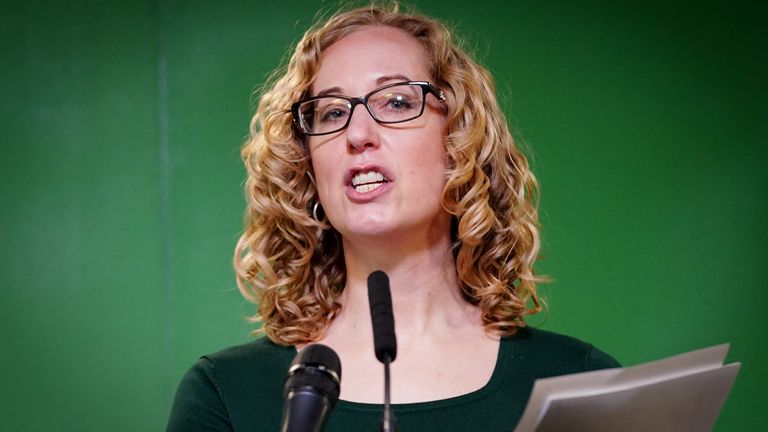 Ms Slater said both she and Mr Yousaf would be meeting with industry representatives on Wednesday to discuss "whether it is feasible" to go ahead with an alternative scheme without glass.
Ms Slater added: "The UK is not acting with good faith here to support Scotland's scheme going forward and is in fact doing everything possible to undermine it.
"Now, myself and Circularity Scotland are looking at how we can take an alternative scheme forward in Scotland, because the one that this parliament passed has been shot down by Westminster.
"We are looking at an alternative scheme and I will report back to parliament as soon as I possibly can on what that alternative may be."
The Official Football Souvenir Store Liverpool Chelsea Manchester City Arsenal Tottenham Hotspur Manchester United Leicester City Newcastle United West Ham United Barcelona Real Madrid

Source link