The Official Football Souvenir Store

Sir Bobby Charlton's death aged 86 has been met with an outpouring of tributes from fellow footballers, fans and politicians. 
He was, in the words of Sir Geoff Hurst, "one of the true greats".
Sir Geoff, who played alongside Sir Bobby in England's winning 1966 World Cup team, called him "a great colleague and friend" who will be "sorely missed".
As well as scoring 49 goals for his country, Sir Bobby achieved legendary status at Manchester United, where he made 758 appearances and scored 249 goals.
Former United player Gary Neville said Sir Bobby was the "greatest English football player and Manchester United's greatest ambassador".
"A champion on and off the pitch and a Busby Babe that paved the way for all to come at United," he said.
David Beckham, who made his Manchester United first-team debut aged 17 and has the middle name Robert after Charlton, called him a "national hero".
"Sir Bobby was the reason I had the opportunity to play for Manchester United… I will forever be grateful to a man I was named after, someone I looked up to and was a hero to many around the world."
Another Manchester United legend, French forward Eric Cantona, described Sir Bobby as "one of the best of all time".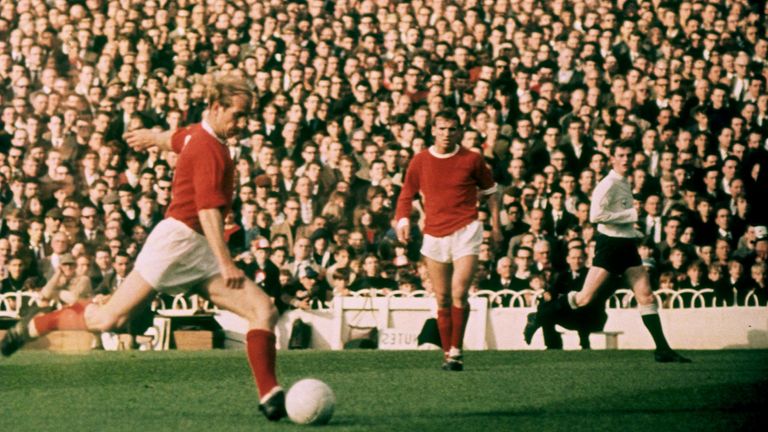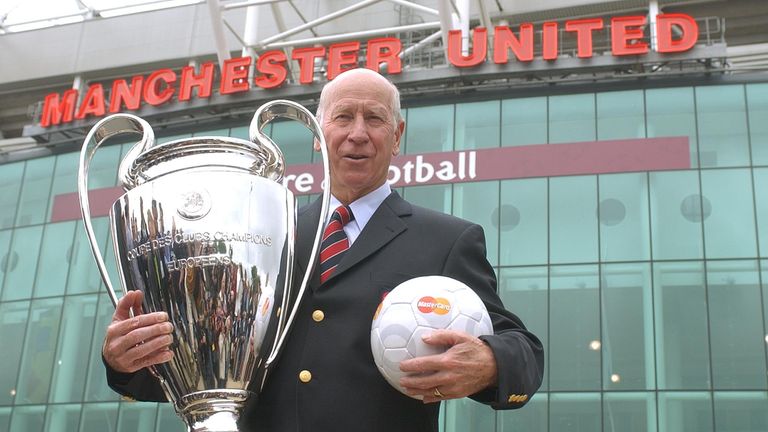 He was a "hero to millions", Manchester United said in a tribute to "one of the greatest and most beloved players in the history of our club".
"He was admired as much for his sportsmanship and integrity as he was for his outstanding qualities as a footballer; Sir Bobby will always be remembered as a giant of the game."
Tributes were filled with praise both for his skill on the pitch, and his demeanor off it.
Gary Lineker said he was "a truly wonderful footballer and genuinely lovely man".
"A World Cup winner, Manchester United great and, for me, England's greatest ever player. He may no longer be with us but he'll have footballing immortality," Lineker said.
Read more:
'Never a more popular footballer': Sir Bobby Charlton obituary
Sir Bobby Charlton was 'forever a gentleman of English football'
Gary Neville pays tribute to 'a champion on and off the pitch'

Former Manchester United player Alan Brazil told Sky News Sir Bobby's name would always crop up in conversations about superstars and heroes.
"That rocket shot he had, he'd smash them in from anywhere. But he was a damn beautiful individual that would go out of his way to come and say, 'how are you?'."
Even fans from other clubs respected him, Brazil said.
Liverpool FC and Manchester City, Manchester United's biggest rivals, both paid tribute to Sir Bobby, with Liverpool saying his "legacy will live on".
Politicians and public figures joined the chorus of praise. Rishi Sunak said he "has a place in history as one of the game's greatest players" while Sir Keir Starmer called him a "genius and a gentleman".
The Prince of Wales also posted a tribute on X, calling Sir Bobby a "gentleman," "legend" and "a true great".
The Official Football Souvenir Store Liverpool Chelsea Manchester City Arsenal Tottenham Hotspur Manchester United Leicester City Newcastle United West Ham United Barcelona Real Madrid

Source link