The Official Football Souvenir Store

England coach Sarina Wiegman has said the crisis surrounding the World Cup kiss after Spain's win against her team in the final "really hurts" her as a wife, mother, coach and human being.
Spanish football federation president Luis Rubiales has been provisionally suspended by FIFA for an initial period of 90 days, pending an investigation into his behaviour at the Women's World Cup final earlier this month.
After the team's 1-0 victory over England, he grabbed midfielder Jennifer Hermoso and kissed her on the lips during the trophy and medals presentation – which she said she did not consent to.
Wiegman said the Spanish team "deserves to be celebrated and deserves to be listened to" following the incident.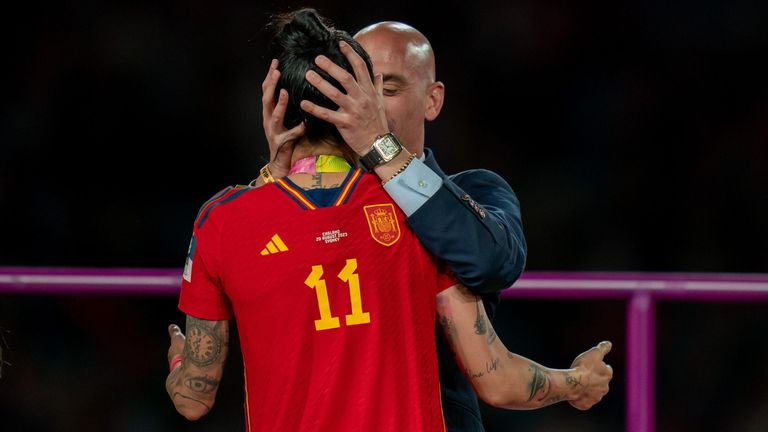 Speaking during an award ceremony where she was crowned UEFA's Women's Coach of the Year, Wiegman said: "We all know the issues around the Spanish team, and it really hurts me as a coach, as mother of two daughters, as a wife and as a human being.
"The game has grown so much, but there's also still a long way to go in women's football and in society."
Dedicating her award to the players, she then asked the audience in Monaco to join her in a round of applause.
The kiss row has led to many criticise Mr Rubiales for his actions, including Lioness Jess Carter, who said it is "really sad" the World Cup final was "tarnished" by the kiss.
World Cup kiss 'shouldn't have happened'

Posting on Instagram, FIFA President Gianni Infantino, said Spain's "well-deserved celebrations" were "spoiled" by what happened after the final whistle.
"This should never have happened. But it did happen and FIFA's disciplinary bodies immediately assumed their responsibility and took the necessary actions," he said.
Meanwhile, Spain head coach, Jorge Vilda, agreed the kiss row affected his team's enjoyment of their victory.
But the long-time ally of the suspended president had previously described the row as "real nonsense".
Barcelona star, Aitana Bonmati, also used her acceptance speech in Monaco to show solidarity with Hermoso, after she was named UEFA Women's Player of the Year.
"To all the women who suffer the same as Jennifer, we are with you," she said.
Hermoso, and her 22 teammates, have said they will not play for the national team until Mr Rubiales resigns, which he has previously refused to do.
Read more:
Video shows Hermoso laughing at kiss meme
Who said what in World Cup kiss row?
Spanish football president accuses player of lying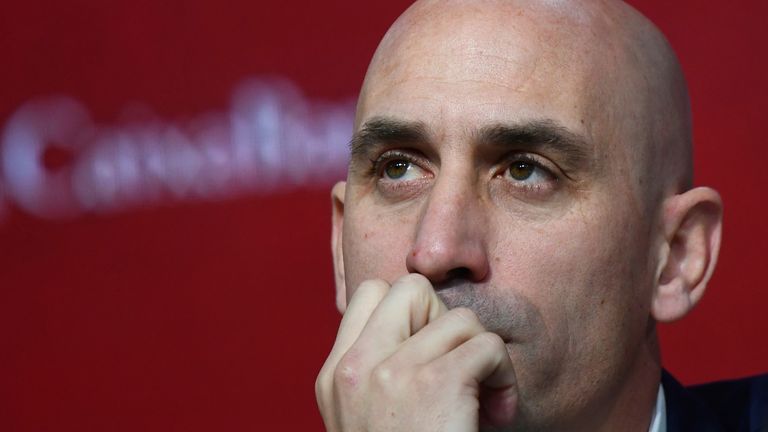 Rally calls for Spanish football boss to quit

He has defended the kiss and said it was "the same I could give one of my daughters", while his mother Angeles Bejar was on hunger strike at a church in his home town of Motril after saying her son has been unfairly targeted.
A priest, who identified himself as Father Antonio, told reporters that Ms Bejar was taken to hospital on Wednesday after feeling "tired and stressed".
The Official Football Souvenir Store Liverpool Chelsea Manchester City Arsenal Tottenham Hotspur Manchester United Leicester City Newcastle United West Ham United Barcelona Real Madrid

Source link