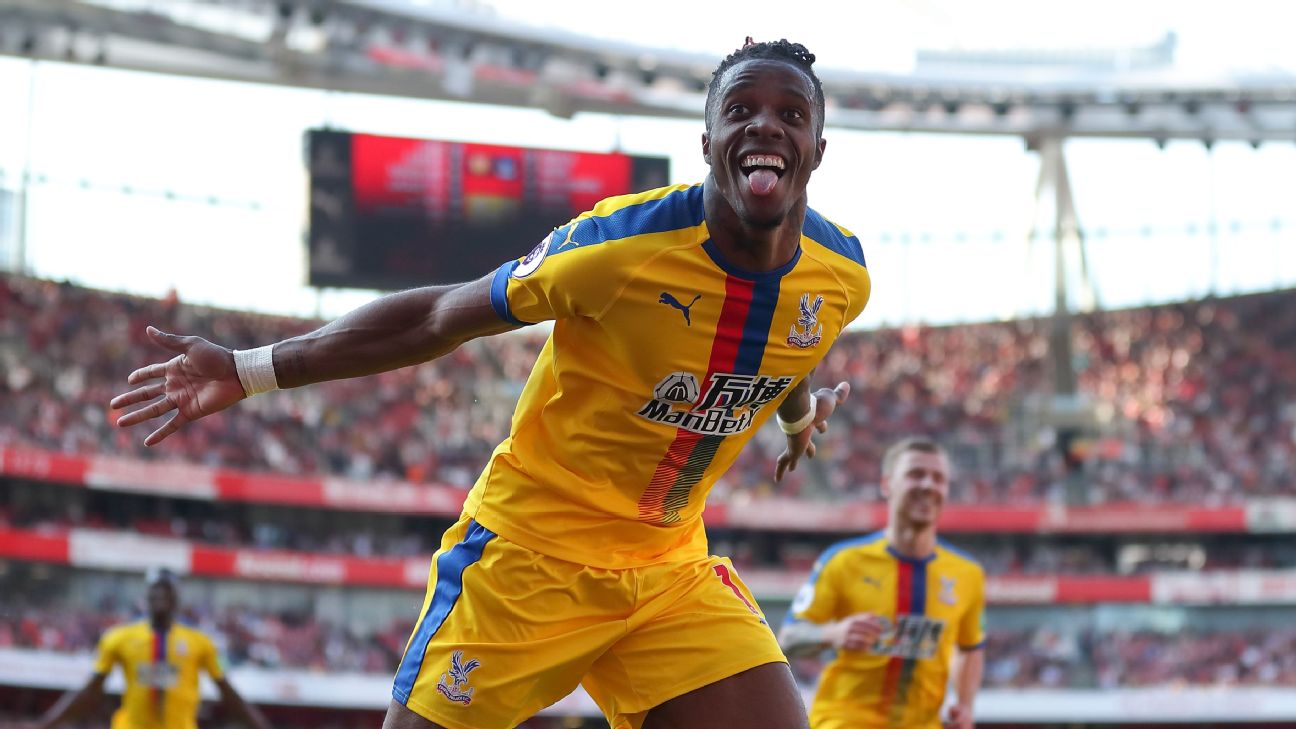 Wilfried Zaha spent at Man United from 2013-15 after coming up through the ranks and becoming a star at Crystal Palace. It didn't work out too well for him at Old Trafford, with several loans (one of them back to Palace) and an eventual return to his original club in 2015 following just two Premier League appearances (four total) for the Red Devils.
But that's ancient history now and Zaha's focusing on the future… by continuing to practice his free kicks ahead of the new season, which kicks off next weekend. And he's doing it in a familiar shirt: that of Ivory Coast teammate and Manchester United defender Eric Bailly.
He eventually finds the back of the net following a wayward initial effort but it's nice to see Zaha, a player of prodigious talent, putting in the work whenever possible. There's even a remark from Stormzy — "My bro you look peng in that shirt" — in the comments.
He's been the subject of constant transfer rumours in virtually every window since returning to Palace in 2015; most recently he was a reported target for Arsenal but after some bids rejected by the Eagles, Unai Emery & Co. turned their attentions to signing Nicolas Pepe instead.
Watch this space when it comes to Zaha. In the meantime, goalkeepers across the Premier League should take note.